Tim
$60 monthly upfront / $70 pay as you go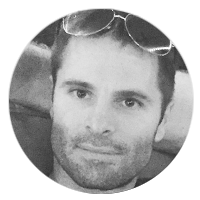 Math (all levels)
Qualifications
I started GameFace Tutoring in 2007 with 23 students after teaching at Sun Valley High School.
Graduated with a 3.87 GPA from West Chester with a degree in secondary education in math.
Scored in the top 15% on the Praxis Test (teaching entrance exam).
Fun Facts
After graduating from PSU in 2001 I played in a band full-time until 2005. We played everywhere from Killington, VT to Key West, FL, and played festivals with bands like Jimmy Eat World, Reel Big Fish, Violent Femmes, and Wilco. I have a collage at GameFace Tutoring to prove it.
In December, 2009, I rejoined the music world by co-lead-singing with The Fuzzy Bunny Slippers. That lasted until August, 2010, when I realized that I can't get home at 5 a.m. and still run a business the next day.
I was 9 places away from winning a trip to the World Series of Poker in 2006. I won 2 tournament to get me to the finals, and came in 15th place out of 153 people for the trip to Vegas. It would have been sweet.
---
Anne
$55 monthly upfront / $65 pay as you go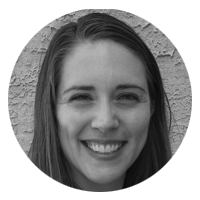 Chemistry, Precalculus, Algebra
Qualifications
I have a Master's degree in Inorganic Chemistry from UPenn.
I have more than 5 years of teaching experience - for the last two years I was a high school teacher, and before that I taught college students as an adjunct instructor, a TA, and a tutor.
I particularly like working with students in a one-on-one setting.
Fun Facts
I am left-handed, which is even less common in women than it is men (I also have two left-handed sisters).
My favorite TV comedy is Parks & Rec.
I am also a yoga instructor. I like doing one-legged balance poses, and I can do a headstand for two minutes!
---
Maddy
$55 monthly upfront / $65 pay as you go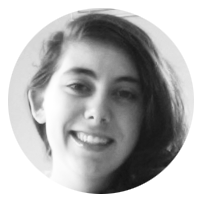 Physics, Calculus
Qualifications
I have a B.A. in physics with concentration in astronomy from University of Pennsylvania.
I have a master's in physics from Brown University.
I have been tutoring/teaching physics and all levels of math (from middle school to college) since 2012.
Fun Facts
I'm learning to play the drums.
I love to travel abroad. The best trip was seeing the Northern Lights in Iceland.
I watch a lot of anime and cartoons. My current favorite is Steven Universe.
---
Niki
$55 monthly upfront / $65 pay as you go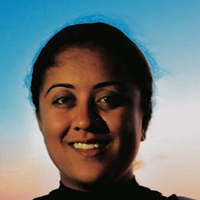 Math (all levels)
Qualifications
I'm a math major at Villanova University, currently in my senior year.
I have tutored kids for 5+ years in math, all the way up to Calculus 2.
I was a TA for a calculus class my sophomore year.
Fun Facts
I ran the Philly half marathon in March of 2017 and I'm definitely running it again.
I love to travel and I've been to 12 countries so far.
I really enjoy hiking and have a trip planned to hike in Colorado post-graduation.
---
Kristen
$55 monthly upfront / $65 pay as you go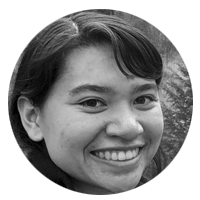 Biology, Writing, Chemistry (Non AP)
Qualifications
I earned my B.S. in Microbiology from the University of California San Diego.
I am currently an environmental science graduate student at Villanova University studying methanotrophs in peatland bogs.
My cumulative GPA of the seven English literature and writing classes I took in my undergraduate career is 3.91.
Fun Facts
I have written two scripts, one for a student-produced, high school musical and one for an independent film, but I havenít seen either of the final products in their entirety.
I visited a peat bog for the first time in October for my graduate work, and it was one of the best experiences Iíve ever had!
I have recently taken up indoor rock climbing and have the blisters to prove it.
---
Chris
$55 monthly upfront / $65 pay as you go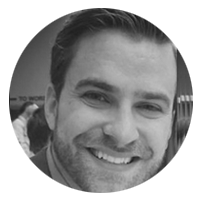 English
Qualifications
Dual Master's Degree in Special Education and Elementary Education from Lesley University (3.83 GPA).
Certified Reading Specialist with over 5 years experience teaching high school (Also certified English 7 - 12, Praxis score: 195).
Graduated Cum Laude from Villanova University in 2011.
Fun Facts
I won an award as a Phillies Teacher All Star for 2017.
I love to sing. I was a member of the Philadelphia Boys Choir as a kid, and I sang for an a cappella group in college called the Villanova Spires.
I moonlight as a burgeoning hip hop artist.
---
Elisa
$50 monthly upfront / $60 pay as you go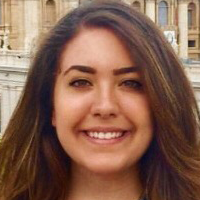 Math (all levels)
Qualifications
I am a senior Math Major with a Pre-Medical Track from Villanova University.
I have tutored middle school through high school level math for 5 years.
I have shadowed teachers learning valuable skills such as building lesson plans to fit various learning styles.
Fun Facts
I am an avid scuba diver. My latest dive was at the Great Barrier Reef.
I was in Germany when they won the 2014 World Cup for soccer. It was an unforgettable moment.
My favorite movie is 8 hours long- one of the film adaptations of Pride and Prejudice.
---
Julia
$55 monthly upfront / $65 pay as you go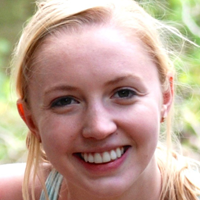 Biology
Qualifications
I graduated from Brown University with a B.A. in Human Biology.
I have been tutoring math of all levels (elementary through college) since 2012.
I have completed a rigorous training program in lesson planning and after-school education.
Fun Facts
I love baking. And I'm pretty good at it - my banana muffins disappear within hours.
I have a dog named Bear, and we love to go hiking.
I was a swimmer in high school, and on the club team in college.
---
Ian
$55 monthly upfront / $65 pay as you go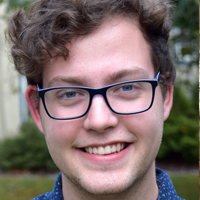 Algebra 1, Middle & Elementary School Math
Qualifications
I'm a 3rd year mathematics student at Eastern University with a 3.7 GPA.
I've tutored all ages, from elementary school through college.
I've taught after school programs with elementary school children.
Fun Facts
I'm the biggest dog person you'll ever meet.
I'm the students leader on Eastern University's campus, including serving on the student government association senate.
I've played the piano for 12 years.