Tim
$60 monthly upfront / $70 pay as you go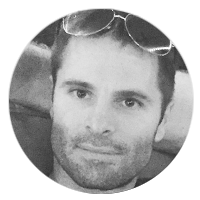 Math (all levels)
Qualifications
I started GameFace Tutoring in 2007 with 23 students after teaching at Sun Valley High School.
Graduated with a 3.87 GPA from West Chester with a degree in secondary education in math.
Scored in the top 15% on the Praxis Test (teaching entrance exam).
Fun Facts
After graduating from PSU in 2001 I played in a band full-time until 2005. We played everywhere from Killington, VT to Key West, FL, and played festivals with bands like Jimmy Eat World, Reel Big Fish, Violent Femmes, and Wilco. I have a collage at GameFace Tutoring to prove it.
In December, 2009, I rejoined the music world by co-lead-singing with The Fuzzy Bunny Slippers. That lasted until August, 2010, when I realized that I can't get home at 5 a.m. and still run a business the next day.
I was 9 places away from winning a trip to the World Series of Poker in 2006. I won 2 tournament to get me to the finals, and came in 15th place out of 153 people for the trip to Vegas. It would have been sweet.
---
Julia
$55 monthly upfront / $65 pay as you go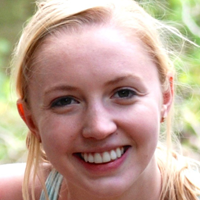 Biology, Chemistry, Math (through Algebra 2)
Qualifications
I graduated from Brown University with a B.A. in Human Biology.
I have been tutoring math of all levels (elementary through college) since 2012.
I have completed a rigorous training program in lesson planning and after-school education.
Fun Facts
I love baking. And I'm pretty good at it - my banana muffins disappear within hours.
I have a dog named Bear, and we love to go hiking.
I was a swimmer in high school, and on the club team in college.
---
Maddy
$55 monthly upfront / $65 pay as you go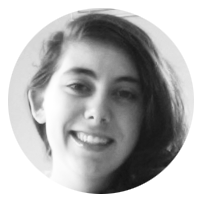 Math, Physics (All Levels)
Qualifications
I have a B.A. in physics with concentration in astronomy from University of Pennsylvania.
I have a master's in physics from Brown University.
I have been tutoring/teaching physics and all levels of math (from middle school to college) since 2012.
Fun Facts
I'm learning to play the drums.
I love to travel abroad. The best trip was seeing the Northern Lights in Iceland.
I watch a lot of anime and cartoons. My current favorite is Steven Universe.
---
Chris
$45 monthly upfront / $55 pay as you go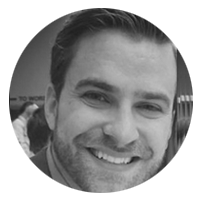 English
Qualifications
Dual Master's Degree in Special Education and Elementary Education from Lesley University (3.83 GPA).
Certified Reading Specialist with over 5 years experience teaching high school (Also certified English 7 - 12, Praxis score: 195).
Graduated Cum Laude from Villanova University in 2011.
Fun Facts
I won an award as a Phillies Teacher All Star for 2017.
I love to sing. I was a member of the Philadelphia Boys Choir as a kid, and I sang for an a cappella group in college called the Villanova Spires.
I moonlight as a burgeoning hip hop artist.